About Us
We are a local driveways and paving contractor that puts customer satisfaction first and provides a free 5 year guarantee on the quality of our work, so you will have no concerns that your new drive, patio or paved area will stay looking great for a long time.
There are too many paving contractors, builders and tradesmen that have a poor reputation for customer service and the quality of their work. We are nothing those businesses you see on TV or in the press that either blatantly rip-off customers or do a very poor and often unfinished jobs. Most of our work comes from the recommendations of past customers, and we have a great reputation we would never dare tarnish. If in the very unusual situation our standard of work didn't meet the customers expectations; we would very speedily rectify any issues.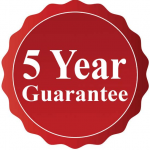 We believe in doing a great job for a fair price and we certainly are not out to make a profit by overpricing any jobs: every price we quote (in writing) is what it realistically costs to complete the job to your specifications. If you have been quoted less it usually means that you will not receive the quality of work or materials that you expected. We DEFINITELY DO NOT employ the unfortunately too common practice of just undercutting other quotes you may have had by enough to get given the job, start the job and then turn around to you and 'manufacture' some reason why the price needs to increase. How long the work will last is something else to consider: the little bit less you thought you were saving pales into insignificance if you have to pay another company to re-do your job properly. Instead of spending money to increase the value of your property; you may have spent money on decreasing it!
Our intention is to give you results that you expect at the price and quality you agreed with us, and we always aim to exceed your expectations to that you will recommend us to your friends and family.
If you would like to talk to us about any driveway, paving or patio issues, then please contact us on

01384 901150

we are only too pleased to be of assistance.